At The Heart Of Our Community
We strive to be at the heart of our local community by providing a place for friends to meet, for families to relax and to host local functions and events.
Sponsorship
We are the unofficial 'clubhouse' for a number of local sporting teams - a place to re-convene after matches, sell raffle tickets, celebrate victories and commiserate losses.
Contact us using the form below to find out how we may tailor a unique support program benefiting your club.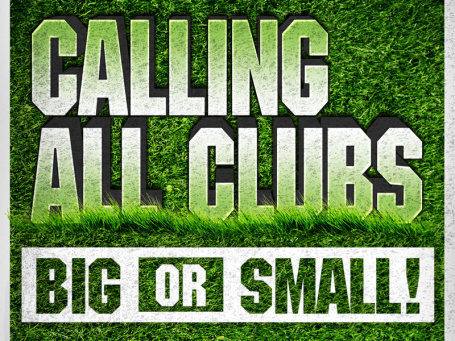 Donvale Magpies Football Club
For many years, the Donvale Football Club has been a proud and essential part of the Eastern Football League. In 2014, the new committee at Donvale has recognised and addressed the issues that existed within our club and are now looking forward to one of the most exciting times in the clubs history - the Rebirth.

In what we will consider as Year 1 for our football club, all our past players, supporters, parents, girlfriends and members will always be welcome. If you have once been a part of the Donvale Football Club, we hope to see you through our doors again soon for a chat or a laugh.

In 2015, the Donvale Football Club will once again be a proud and exciting club to be with. The clubrooms will have a new look with a renovation occurring during 2014 to include a Players Gym with strength and conditioning equipment that will be available to all Donvale players throughout 2015.

The solid and committed playing group have been outstanding and with Division 2 experience combining with a U19 Division 2 Premiership, the group will be a seriously competitive team in 2015. Donvale Footy is focused on premiership success and we know this club will be a special place moving forward. We would love you to be a part of it.
Doncaster Rovers Soccer Club
we are a community based soccer club located in Anderson Park, East Doncaster, Melbourne. We have over 20 teams competing in FFV competitions ranging from Under 9 MiniRoos teams through to our Senior Mens State 1 Division team, including our U13/14 girls team and our State 1 Division Womens teams. We are a club focused on player development and provide opportunities for all to enjoy and play soccer regardless of ability, age or gender. Our experienced and qualified technical coaching staff provide high quality coaching to all our teams and we strive to make all our decisions in the best interests of the players. We have strong community ties and work with wonderful organizations such as Onemda and Heatherwood Schools to ensure everyone can enjoy the beautiful game.
Doncaster Hockey Club
The club is at a very exciting stage of its development. With its hybrid wet/dry synthetic surface and strong team representation at all levels the Club can provide you with the opportunity to develop your hockey to the maximum potential. As well as enjoy a great social time and make new friends. We have an opportunity for you to get involved in playing, coaching or just helping with the organisation and control of the premier hockey club in Victoria.